Family Works Psychological Staff: Meet our clinicians!
---
Psychotherapeutic Staff
---
Guy Kashgarian, PhD
Guy Kashgarian, PhD, Clinical Director, is a licensed clinical psychologist with over 40 years of experience working with adults, children, couples and families. Dr. Kashgarian provided clinical direction and supervision to psychotherapists as the Clinical Teams Manager of Eastpointe Human Services (Duplin, Sampson, Wayne, Lenoir Area Programs, NC), the Director of Adult Mental Health and Substance Abuse Services (Wayne County Mental Health Center, Goldsboro, NC), Clinical Supervisor of Therapeutic Services of Three Rivers Youth (Pittsburgh, PA), and Program Director at the Eden Day Program, a progressive addiction treatment center in Minneapolis, MN. Dr. Kashgarian has trained psychotherapists at a number of colleges and universities as well as state and national professional meetings, and has trained and supervised hundreds of psychotherapists who work in community behavioral health clinics.
Specialization:
Couples psychotherapy
Relationship problems
Parent and child psychotherapy
Adolescent psychotherapy
Adult individual psychotherapy
Psychological evaluations and testing
---
Tina Abraham MSW, LCSW-A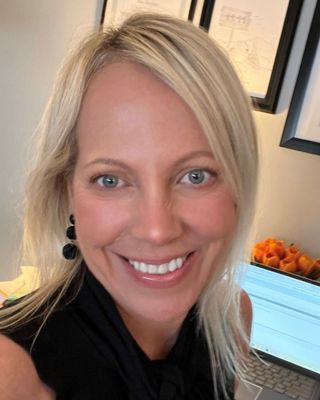 Tina Abraham has eight years of experience in practice life coach, mental health coach, and and now as a social worker. Following her fruitful experiences as a life-coach, Tina pursued her clinical degree, a Masters in Social Work, from University of North Carolina Wilmington (UNCW). Tina holds additional certification from the Center for Mindfulness in Medicine as well as in administration of Eye Movement and Desensitization Reprocessing (EMDR) treatment for trauma-related conditions. Tina continues to hold groups and seminars on topics from divorce to mindfulness strategies.
Here's Tina in her own words, writing here on her therapeutic style:
The most helpful psychotherapy is a collaborative respectful relationship that honors your innate healing abilities. I will create a safe space for you to explore situations that are currently hindering you from living the life you desire. These might include past or recent traumatic experiences, behaviors that feel compulsive and/or harmful, life transitions, societal pressures, or the desire to "have it all together." Sometimes we seek relief in the wrong places which leaves us emotionally burnt out and seeking answers externally when the key to change is within. By combining mindfulness, EMDR, and other evidence-based approaches the process results in a deeper therapeutic alliance and supports the development of mindful coping skills and compassionate emotional regulation. Whether you are looking to learn skills or a place to talk through your concerns, I will help guide you to resolve past pain, balance your emotions and experience the joy and flow you were born with. In this therapeutic setting you can bring as much of yourself as possible into a compassionate relationship. This is where healing can happen.
Anxiety
Marital and Premarital Therapy
Depression
Issues:
ADHD
Anger Management
Bipolar Disorder
Chronic Impulsivity, Impulse Control Disorders
Divorce
Grief
Relationship Issues, Infidelity
Internet Addiction
Life Transitions
Men's Issues and Women's Issues
Narcissistic Personality Disorder (NPD)and other Personality Disorders
Self-harm, Depression
Self esteem
Stress
Spirituality
Yvonne Lewis, MA, LCMHC
Yvonne is a licensed counselor with over thirty years of experience in counseling. She has spent much of her career working with children in a school